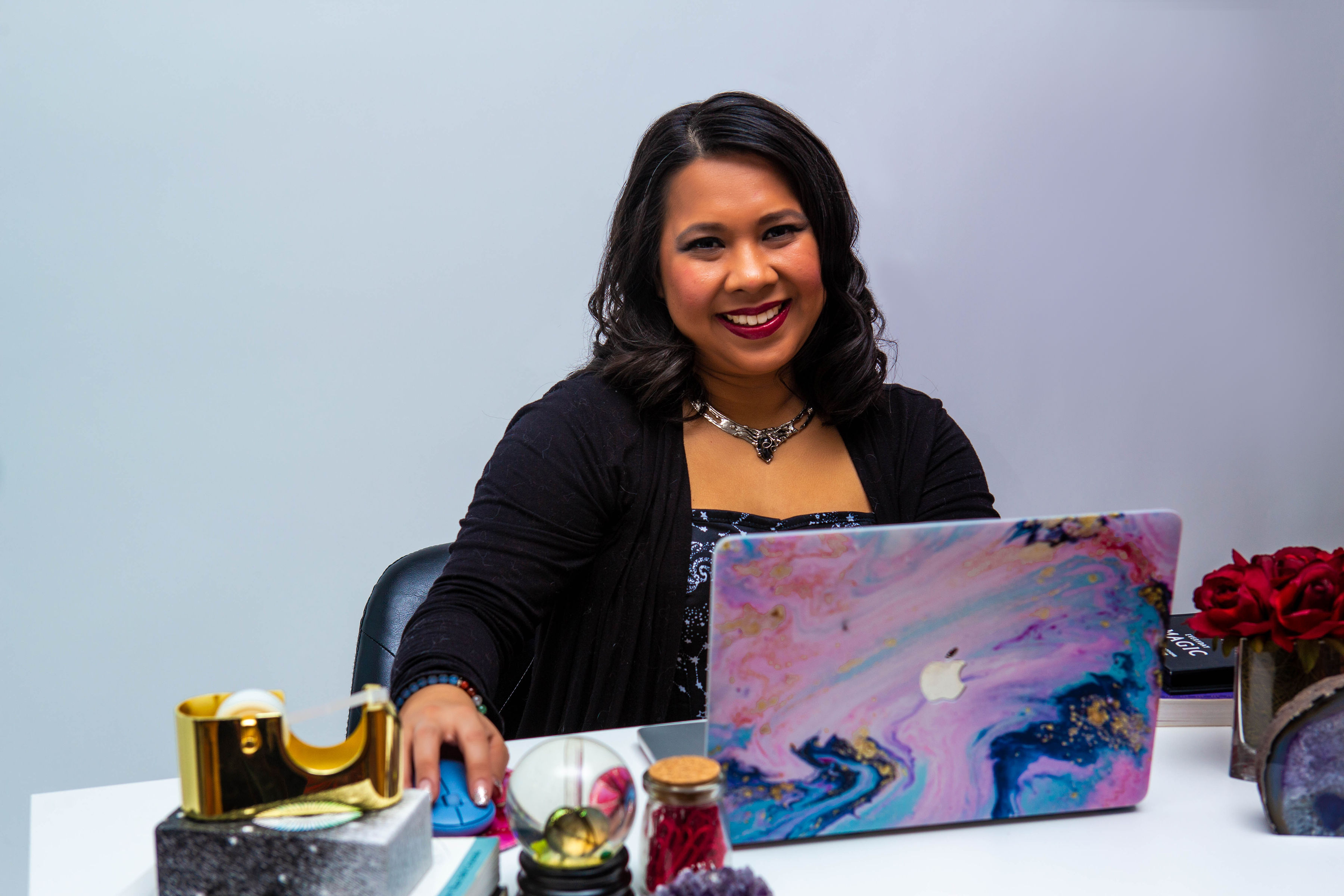 Academia to Industry Coaching
There's More to Your Degree,
Trust Me.
Life has no syllabus.
When I left the academy, I felt like a failure. I thought I was letting my department, colleagues, and mentors down, especially since I was considered "rockstar status" from the outside looking in. I was worried that I would be seen as weak — someone who couldn't "hack" the tenure process or wasn't able to "cut it" in the academy.
But after my father passed away from cancer in the first year of my new fancy faculty job, I felt like I couldn't hide my true feelings anymore. That I owed it to my dad to live out my fullest potential by owning my Truth and mapping out my impact and legacy.
It wasn't easy. I felt SO much imposter syndrome as I applied for jobs that I never heard from or was rejected from immediately. I felt shame as I witnessed college classmates rise in the corporate ranks at their industry jobs while I tried to figure out where to even begin.
A mentor from my undergrad helped build back my confidence. She helped translate my experience. And looking back on it all now, it was probably one of the best decisions I've made in terms of my career.
How did I do it? What options are even available?
Just fill out the form and book an Academic Chat to find out.
EASE OUT OF THE PHD BUNDLE: $444
For grad students and educators needing clarity on next steps outside of academia. Includes:
Translate Your CV masterclass & 1:1 follow-up session with Dr. Rowena
Vocalize Your Worth masterclass
Job Materials review — cover letter, resume, LinkedIn page
The Method: Translate Your CV
As a Communication teacher and scholar, it is no surprise that I would argue that communication is key when it comes from moving from academia to industry. No matter what fields you have studied, or how long you've invested in the tenure-track space, You have the skills and talents that any employer would be lucky to get their hands on.
This perspective is the impetus behind the Translate Your CV process. In this step-by-step framework, we review what talents you've brought to the table as an academic and literally translate those skills into language that makes sense for industry employers.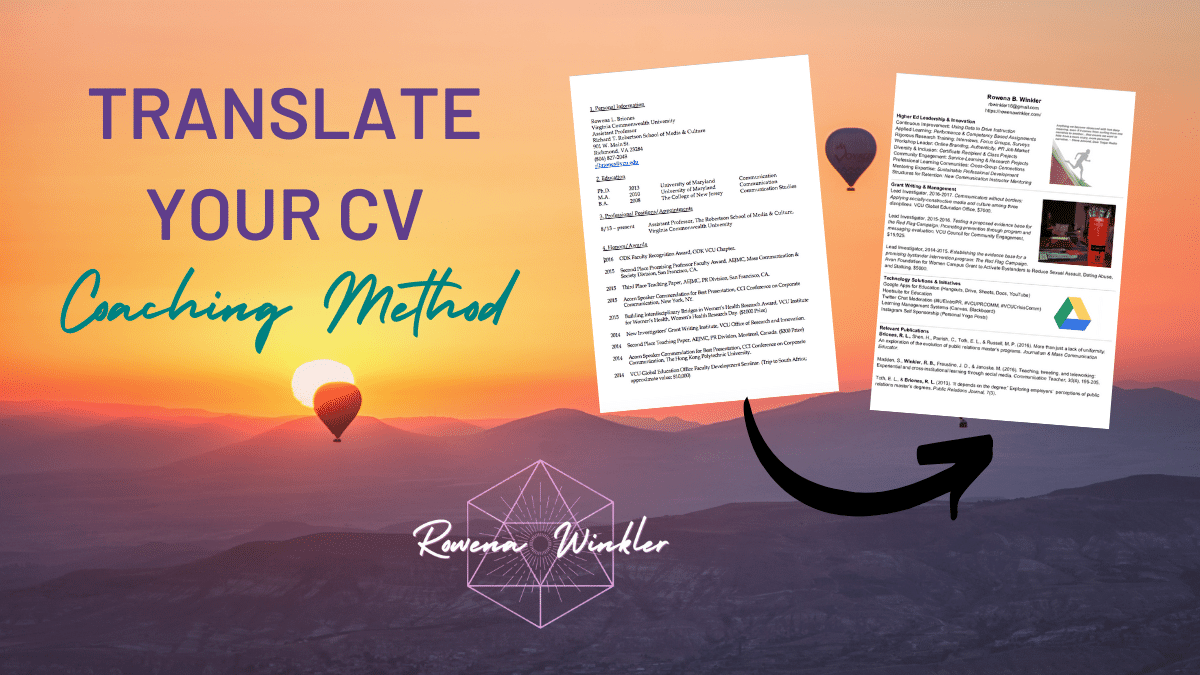 Academia Coaching Options
All Packages Include:
Job market materials prep & review
Voxer access (during biz hours, 10 AM-6PM Mon-Fri)
CAreer CATALYST
CONTAINER
3-MONTH PACKAGE
$1800 IF PAID IN FULL
$2000 WITH PAYMENT PLAN
(2 PAYMENTS OF $1000)
Industry-ready
incubator
6-MONTH PACKAGE
$3600 IF PAID IN FULL
$4000 WITH PAYMENT PLAN
(2 PAYMENTS OF $2000)
Client Love 💗
Rowena and I connected through some mutual friends and colleagues a few years back, so when I decided to leave higher education in 2022 I immediately contacted her for help. As a person who likes to work things out verbally, it was important to me to find a coach to help guide me through the process in an affirmative and supportive way. I got all of this and more. ~ Teri D.R.