I am SO excited to meet you.
I'm Dr. Rowena Winkler. I'm a creator. A performer. An extrovert.
I love to be with people. I love to help people. I love to write, sing, dance, act. I love to travel. I am a team player, a collaborator, an innovator, and a leader. I am a spiritual human being and an empath that connects with others. I feel energy and feed off that energy. I am a visionary that wants to take people to their highest potential, whether that is through astrology, artistic vision, or just plain talking it out.
For years I've always felt that I am capable of doing more and giving more to the universe. This coaching business is the culmination of that deep desire to do more, along with my vast experiences in speaking, writing, teaching, and performing.
Whether you're a student trying to figure out a career path, a solopreneur trying to determine next moves, an actor working through a new manuscript, or a mom trying to find herself again — I can help you dig deep and ask the right questions to get you to where you want to go next, gracefully and intentionally.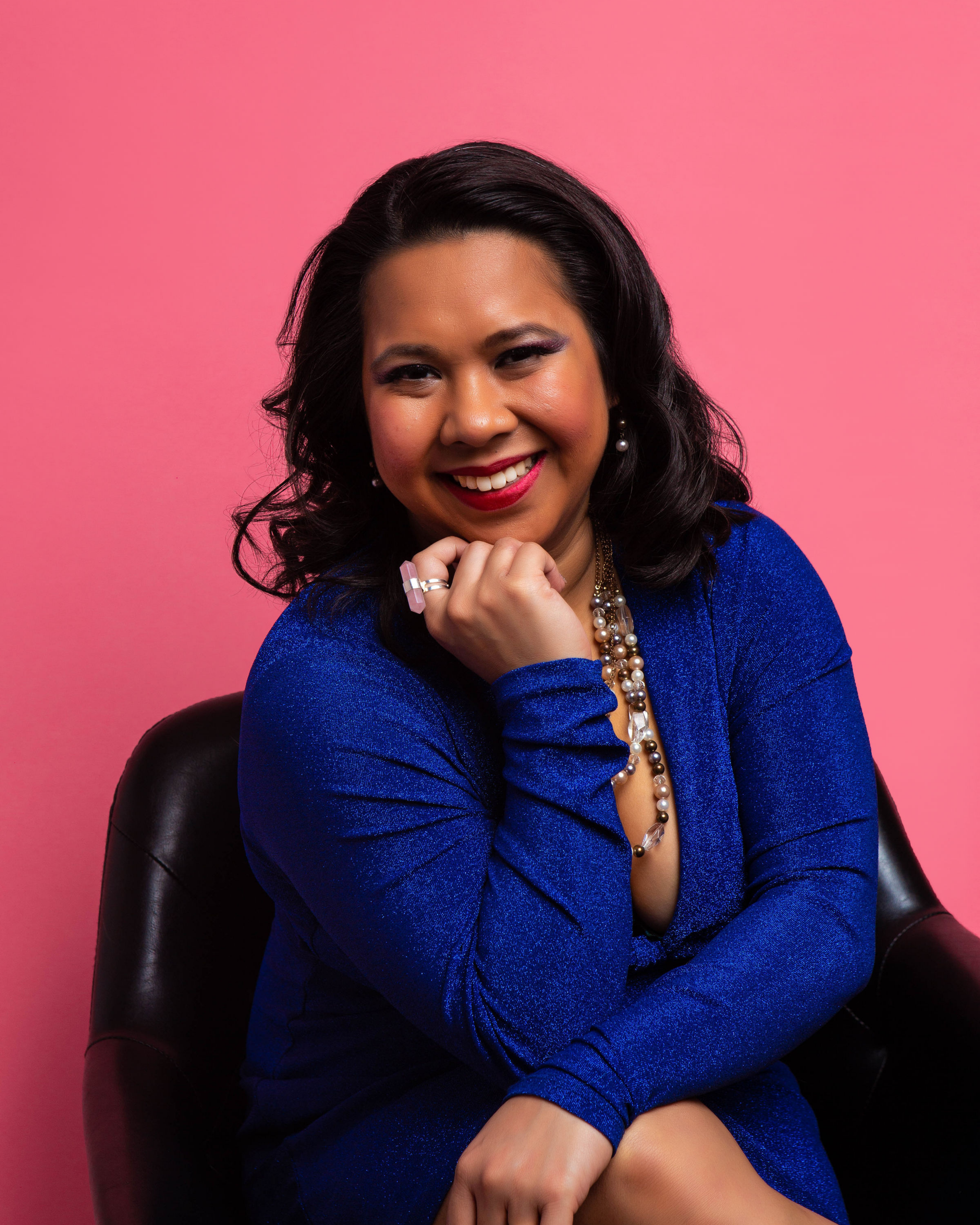 3 Quick Fun Facts About Me
#1. Trained Ballroom Dancer
In 2011 I joined the Ballroom at Maryland dance club when I was getting my doctorate. I fell in love — both with the different styles of dance and with my now-husband.
#2. Proud Filipina-American
Raised by immigrants who came to the U.S. to provide a better life for me and my sister. Proficiency in Tagalog: very basic. Proficiency in eating Filipino food: expert level.
#3. Self-Proclaimed Nerd
I played Mario 3 with my sister growing up on classic NES. I have a bookshelf full of tabletop board games in my basement. And I play D&D. Enough said.