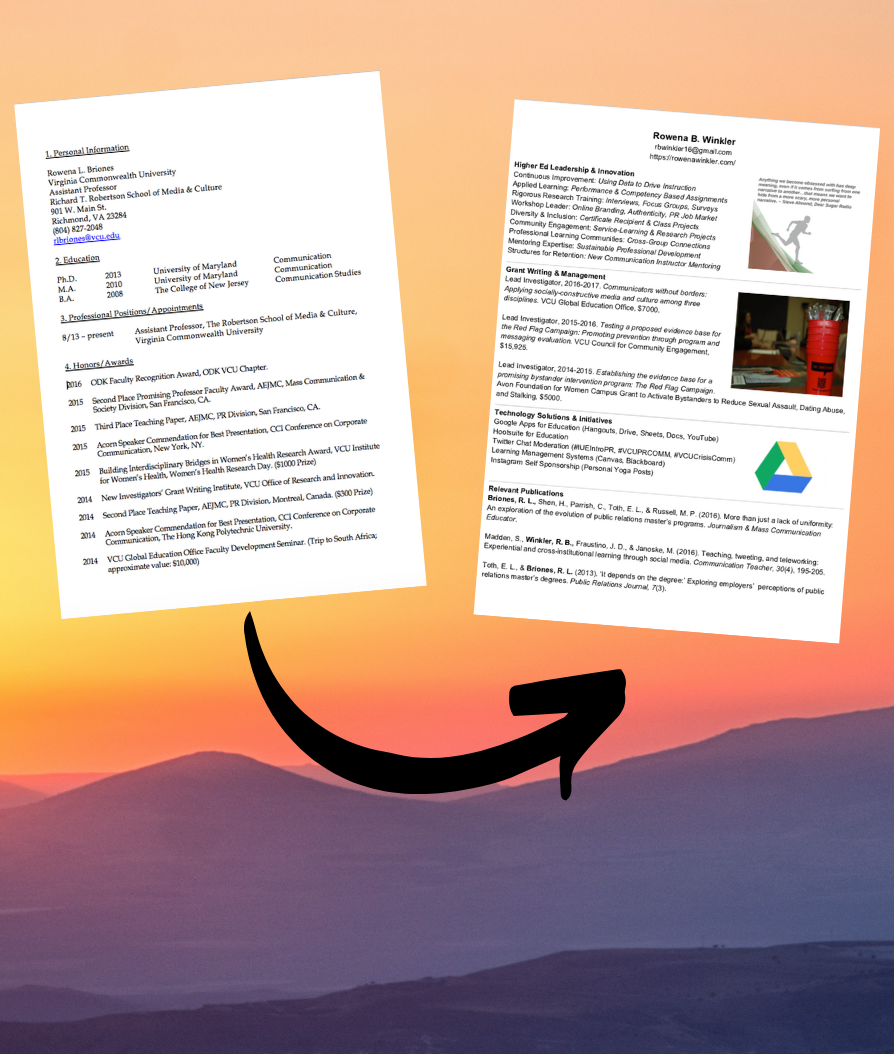 Are you an academic job seeker...looking outside of academia?
The semester is coming to a close, and you have decided you will not be coming back to the academy.
But you have no idea how to possibly sell yourself outside of the academic job market.
You've been trained to get strong teaching evaluations, publish articles in top-tier journals, and serve on committees.
But how do these work experiences move from your CV into a compelling cover letter and resume that employers would be interested in?
In this 90-minute 1:1 session with Dr. Rowena, you'll learn how to translate your skills, get noticed, and land an alt-academic job.