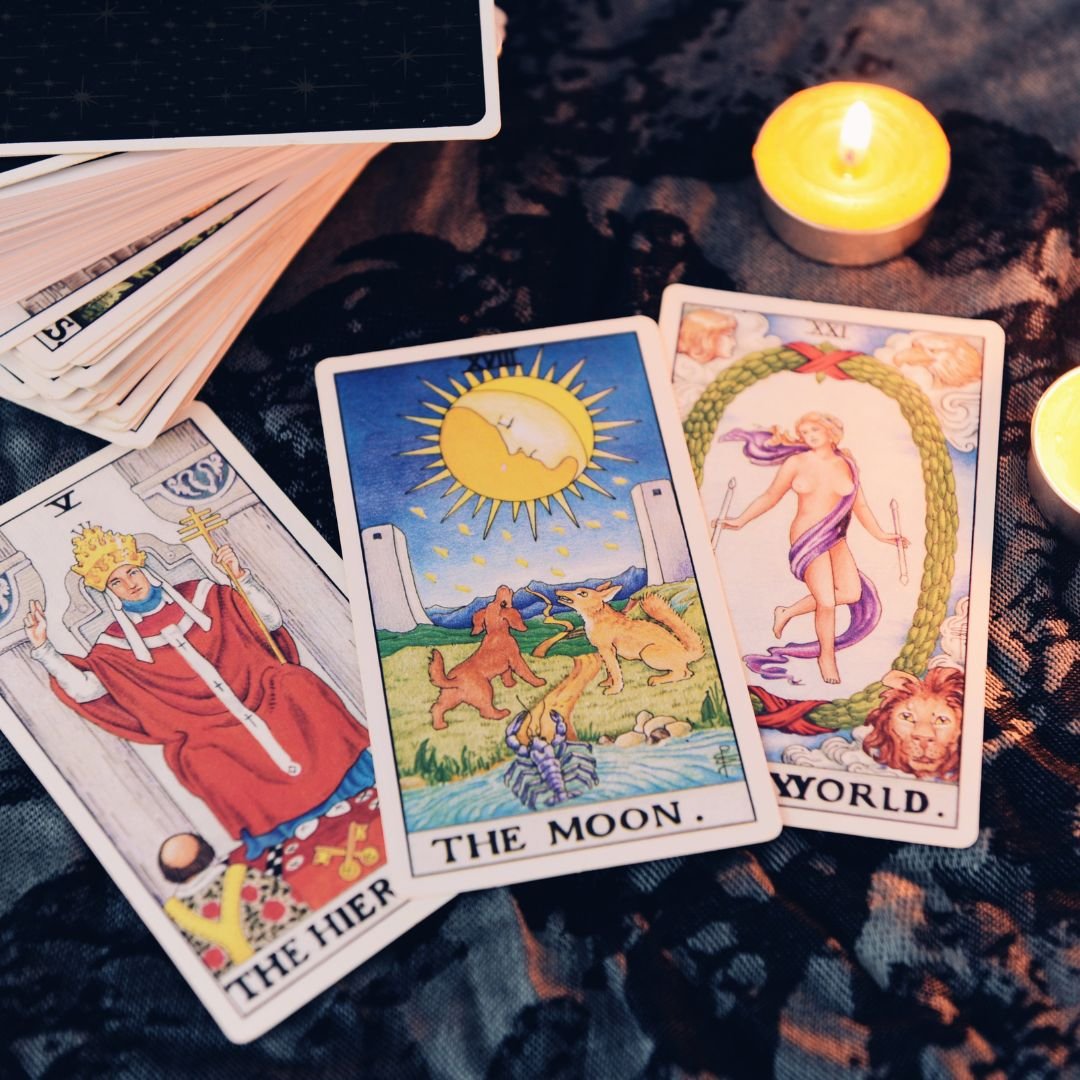 ONLY $22 | REPLAY AVAILABLE
EXPLORING YOUR TRUTH WITH THE TAROT



You Have a Tool at Your Literal Fingertips.
In 2020, I was going through some EPIC shifts. Not only was I obviously a part of the "collective retreat" called COVID-19, but I was also a new mother and a new business owner.
I was motivated to learn and progress (per usual) but I also feeling quite lost on next steps.
That's when I decided to invest in a Tarot class, which quite frankly, has changed my life and how I conduct business.
I've used Tarot not only to help me gain clarity, but I've also used it as a tool to bring messages forward to my clients. It adds a depth to what I do like never before. And I can't wait to share my process with you.
In Exploring Your Truth with the Tarot, learn how to:
Find a deck (or several!) that calls out to your spirit
Feel more intuitively into readings, so you're not necessarily "right" or "wrong"
Know when it's time to pull out your deck and receive a message
Translate the messages from your cards to lead you/your clients to your TRUTH
Client Love 💗
Rowena is a breath of fresh air and wants to help all her clients. I felt her empathy in each session and felt that she cared about what I was saying. She shared her personal experiences to help us connect on a deeper level and give me a different viewpoint. It's clear that Rowena loves to get to know her clients on a deeper level and has a deep passion for guiding them to answers that are right in front of them. ~ Linda P.