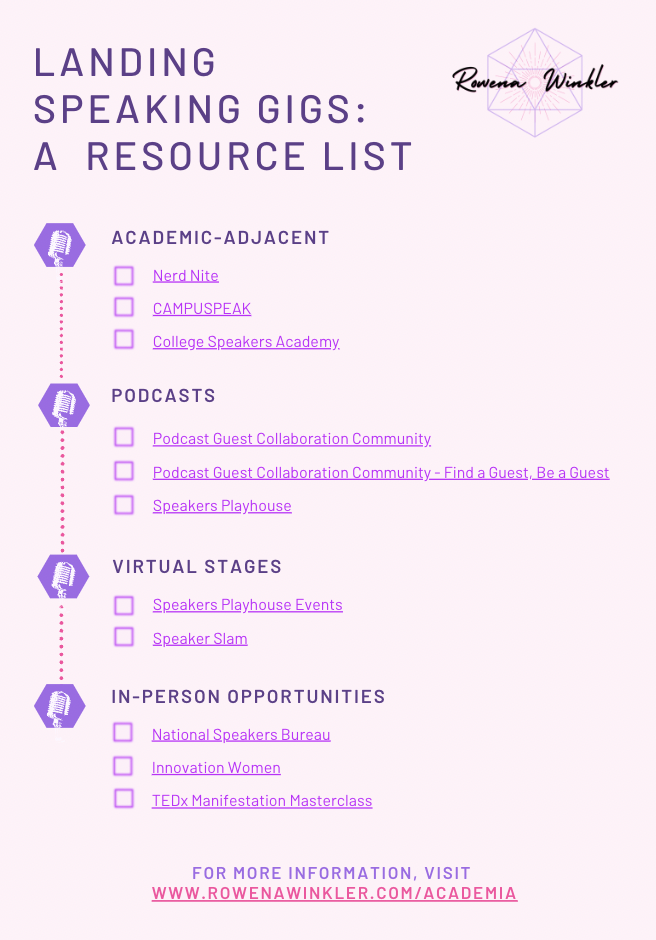 Want your research stream to reach a wider audience?
Speaking engagements outside of academic conferences are a fantastic way to increase your visibility, network with others, and disseminate your work to a wider audience.
For a lot of us, however, we have no clue where to start when it comes to locating speaking opportunities.
Good news — there's no need to look any further!
Just fill out this form, and you'll receive a free resource list of helpful websites to give you a jump start on getting booked. You'll be exposed to organizations and opportunities that are academic-adjacent, virtually-based, and in-person.


Rowena is a fantastic speaker and coach, and I would recommend her to anyone who is looking for clarity and relief. The systems she built are simple but powerful, and her very personalized approach is really what supports people in making healthy changes. Rowena is wonderful, and I would say that if you are looking for passion and purpose, you should talk to her right now! - Leah F.