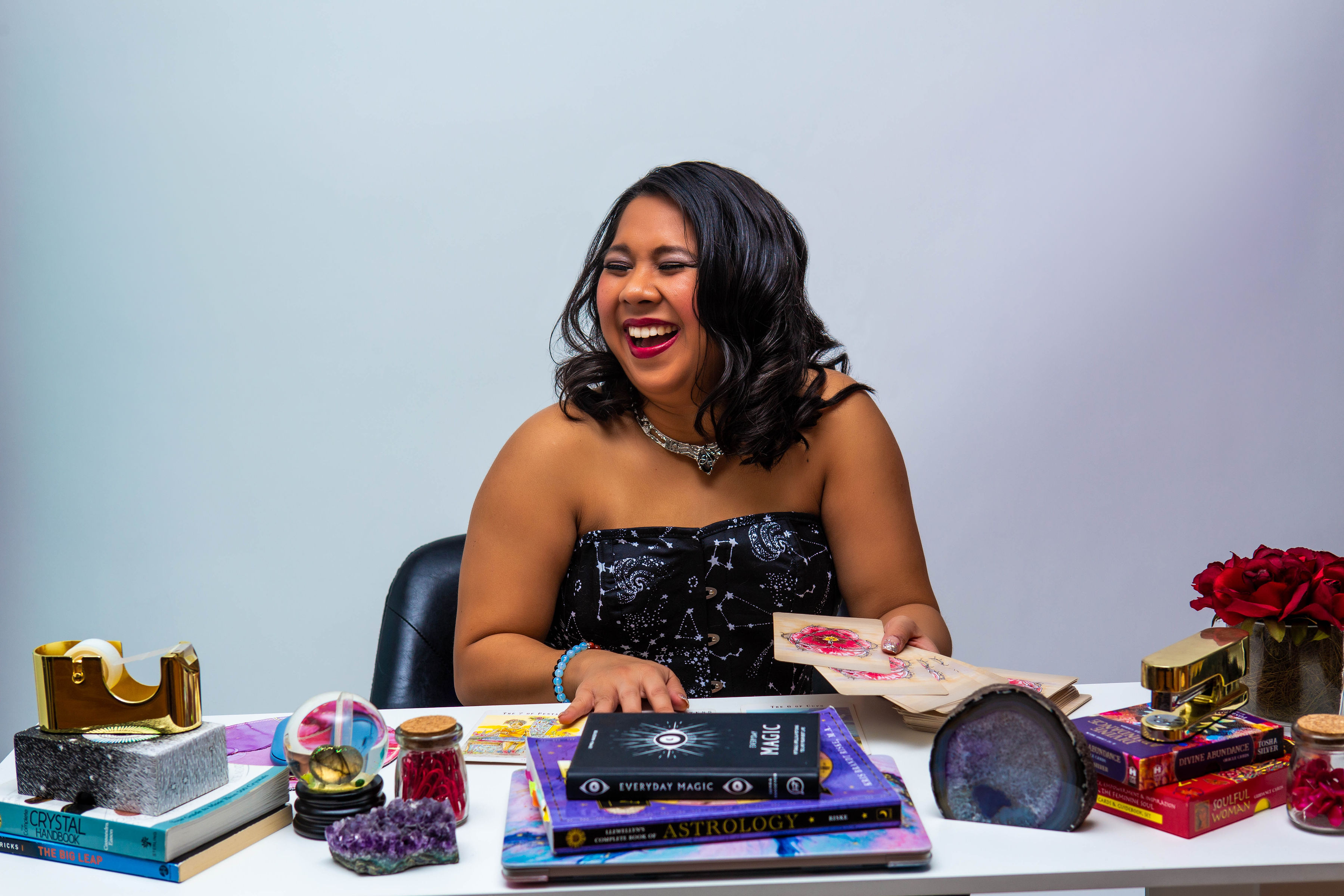 Intuitive Marketing & Business Planning
EXPLORE A NEW WAY OF
PROMOTING YOUR BUSINESS.
Congrats on taking the leap with your gifts and talents!
It's certainly no easy feat, but you're doing it. And not just for any old reason — you want to serve your customers and help them be the best version of themselves, whether that is physically, spiritually, mentally, emotionally, financially...the list goes on and on.
That's not something the faint of heart can do. Entrepreneurship isn't for everyone.
But then again, you're not like everyone else. You're a badass business owner who, deep down, knows their WHY — it's just a matter of knowing the inspired action steps to make your essence more visible.
Luckily, I have years of experience in this realm to help you get there sooner. Just fill out the form to schedule a call to find out how.
With a Ph.D. in Communication and years of marketing experience, I'm your gal.
But this not your usual cookie cutter marketing menu of options.
This service comes with something deeper.
Something more.
That goes beyond building personas and planning launches.
It involves tapping into the essence of YOU and YOUR BUSINESS.
Through astrology, human design, & mindset work.
We're going to breakdown your brand
Get to the core of what you want to share with the world
As you go through your own personal breakthroughs
And revelations
On how we can take your business to the next level
Are you ready for it?
Don't see what you're looking for? No worries, I have several partners to get you exactly what you need to launch your soul-led business.
VISION
🔮

We will look at your competitors, exemplars, and everything in between to get a sense of your business. We'll then discuss your why behind your work and how that translates to your goals and mission.
BRANDING

🎨
Based on your Astrology, Human Design, and overall essence and aesthetic preferences, we'll develop a branding card complete with colors, fonts, and logos that you can reference over and over again.
WEBSITE


💻

Need a functioning website? We've got you covered. We'll help you select a hosting site that works for you, and create the site of your dreams based on your vision and branding.
SPEAKING


🎙️

It's time to get your message out there! Whether you've got a speech already prepared or want more general public speaking advice, we'll make sure you have the presence and prowess to be seen and heard.
Intuitive Marketing Options
All Packages Include:
Initial expectations call
Statement of work & deliverables timeline
Bi-weekly accountability calls
Voxer access (during biz hours, 10 AM-6PM Mon-Fri)
MASS MARKETING
MAGIC
6-WEEK PACKAGE
$1200 IF PAID IN FULL
$1500 WITH PAYMENT PLAN
(3 PAYMENTS OF $500)
COMMUNICATIONS
CONTAINER
3-MONTH PACKAGE
$2400 IF PAID IN FULL
$2700 WITH PAYMENT PLAN
(3 PAYMENTS OF $900)
IMPLEMENTATION
INCUBATOR
6-MONTH PACKAGE
$4800 IF PAID IN FULL
$5100 WITH PAYMENT PLAN
(3 PAYMENTS OF $1700)
INTUITIVE MARKETING BUNDLE: $222
For fellow spiritual and wellness entrepreneurs looking for marketing and branding tips. Includes:
Intuitive Copywriting masterclass
Calls to Inspired Action masterclass
Branding Audit
Personalized Branding Board
Oh Hey! 👋 I'm Dr. Rowena
I got my Ph.D. in Communication in 2013 from the University of Maryland, College Park (GO TERPS!). After teaching a variety of courses in public speaking, public relations, and social media while mentoring hundreds of students, I moved into the marketing industry and worked as a copywriter and manager for both corporate and agency settings. The death of my father in 2014 and the birth of my daughter in 2020 were two events that led me to launching my astrology and coaching business. My mission is to leverage my gifts and talents as a communicator, teacher, marketer, and mentor to help women find their authentically empowered voice.