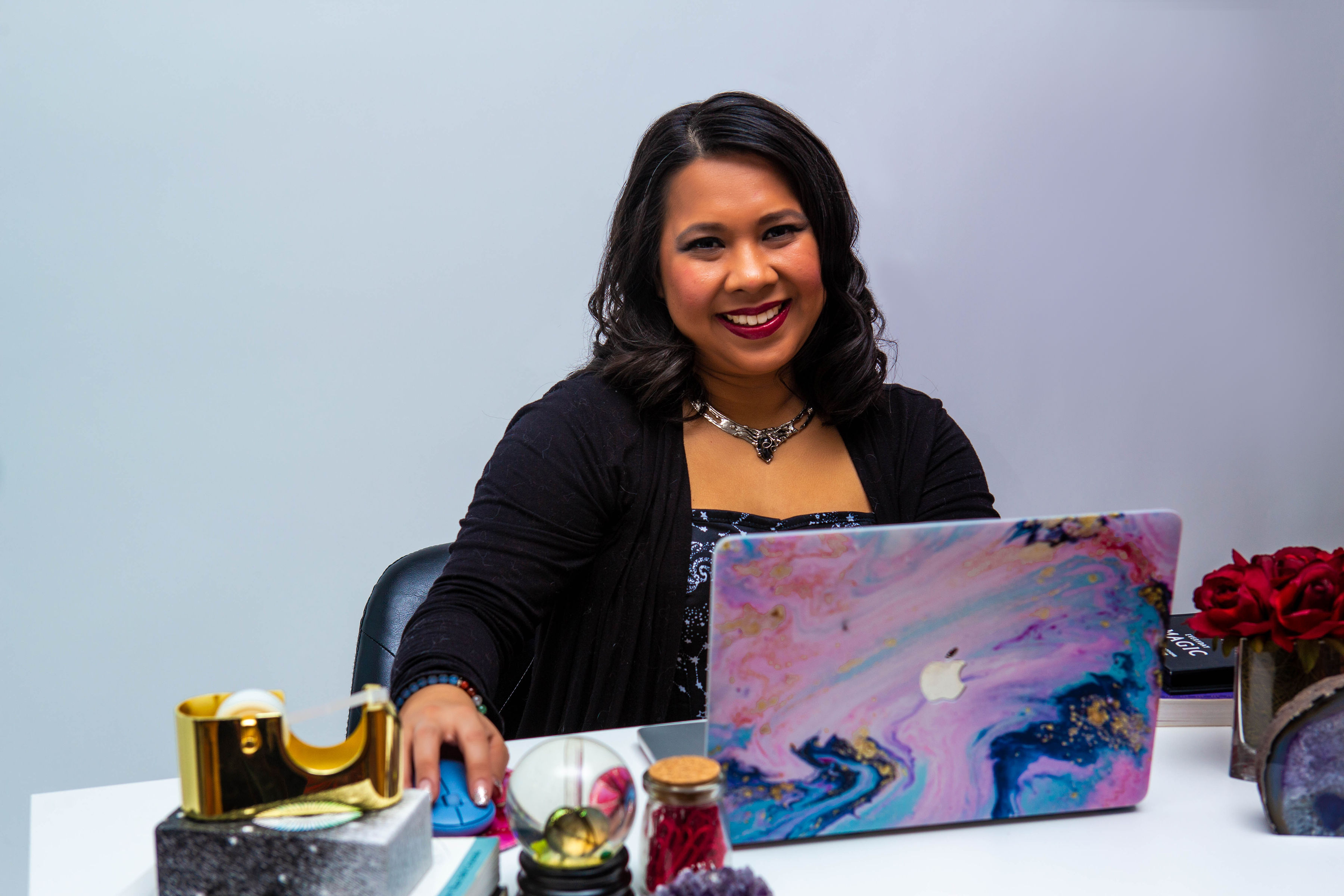 ONLY $20 | REPLAY ONLY
INTUITIVE COPYWRITING WORKSHOP

Marketing doesn't mean hiding your divine energy.
Before I was a coach, I was a marketing manager. Before that I was a copywriter and a PR professor. And further back still I was using my imagination as a child to tell elaborate stories in my own homemade picture books.
In a world where we are inundated with "shoulds" and "best practices" when it comes to marketing and messaging, it can get overwhelming fairly quickly. You find yourself lost in the abyss of formulas and frameworks, only to discover that the content that emerges isn't you AT ALL.
Well, I'm here to help! 💜
In this hands-on application workshop, I'll integrate my 15+ years of experience in marketing and communications with spiritual grounding and divine cultivation to lead you toward the message you actually want to share with the masses.
You're a healer and a storyteller at your core. It's time to bring your Inner Muse out into this world so you can do what you need to do.
Client Love 💗
Rowena is a breath of fresh air and wants to help all her clients. I felt her empathy in each session and felt that she cared about what I was saying. She shared her personal experiences to help us connect on a deeper level and give me a different viewpoint. It's clear that Rowena loves to get to know her clients on a deeper level and has a deep passion for guiding them to answers that are right in front of them. ~ Linda P.