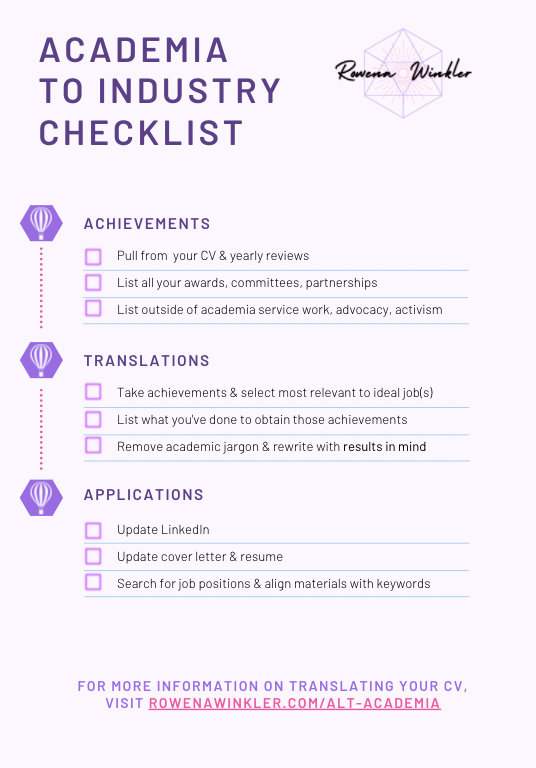 FREE JOB MARKET DOWNLOADABLE
Finding a Way to Get an Industry Job using your Ph.D.?
The semester is coming to a close, and you have decided you will not be coming back to the academy.
But you have no idea how to possibly sell yourself outside of the academic job market.
You've been trained to get strong teaching evaluations, publish articles in top-tier journals, and serve on committees.
But how do you sell yourself in a way that employers would be interested in?
Just fill out this form, and you'll receive a free checklist to help you navigate moving out of academia and into the industry. You'll learn how to translate your skills, get noticed, and land an alt-academic job.
Rowena is so incredibly good at listening to what I wanted, translating that into suggestions for improving my job hunt work, and helping me feel prepared and ready to apply. I can't recommend her enough! Anyone looking for professional consultations, especially if you are changing from an academic to non-academic job, should work with Rowena! - Meridith S.