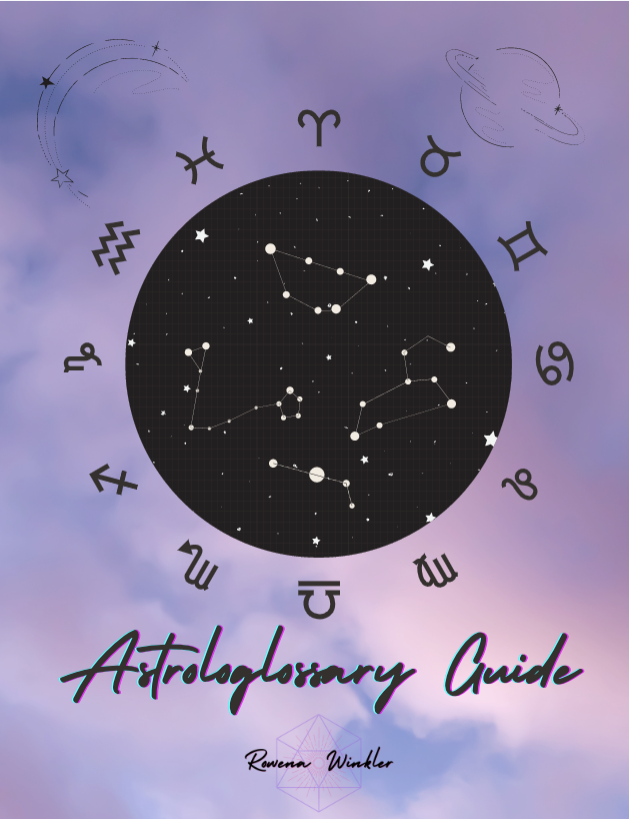 Learn the Lingo — and About Your Astrology
When I was first learning about astrology, I had NO clue what all the different terms meant.
Rising sign, conjunction, stellium — SAY WUT?
Luckily, a good friend recommended a book to read. Another friend recommended an Instagram account to follow. And it kinda snowballed from there.
That was almost 10 years ago. Today, I am committed to making astrology accessible. Relatable. Tangible.
And that is why I developed this Astroglossary Guide — packed with terms and definitions so you can go on the journey I did when I decided to learn more. Just fill out the form, and you are well on your way to your own Astrolearning.
Rowena is skilled and thorough in her astrological work, and is clearly passionate about what she does! I learned so much and found great value from my experience with her. If you are looking for deeper insight, education, and a truly professional experience when it comes to astrology, Rowena is the one to work with!
~ Hannah Jefferson, Soul and Lune Wellness