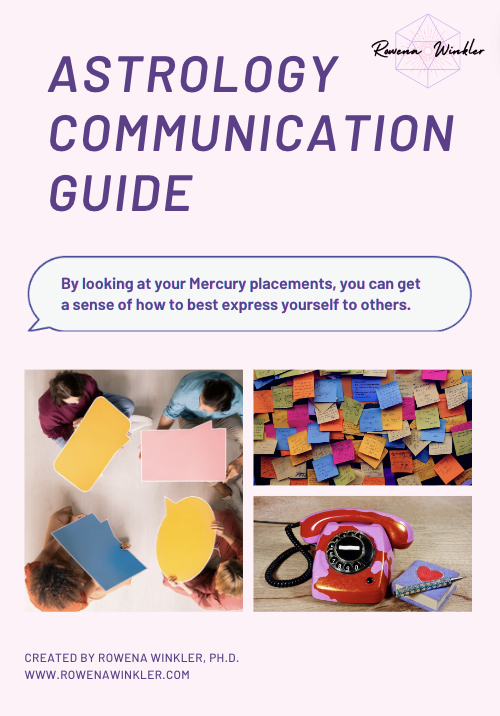 Communication Tips Based on Your Astrological Blueprint
Looking for ways to feel more...understood?
Whether it is from Mercury Retrograde, major transitions, or just general day-to-day stress from life, sometimes it feels like nothing you do is going to get your point across.
Good news: astrology can help you gain the understanding you need.
It's true! Just by knowing your Mercury placement and/or Sun Sign, you are well on your way to more intimacy and connection.
Just fill out the form, and you'll receive a free astrology communication guide full of valuable insights to help you better understand the dynamics of your personal and professional relationships.
Client Love 💜
Rowena is skilled and thorough in her astrological work, and is clearly passionate about what she does! I learned so much and found great value from my experience with her. If you are looking for deeper insight, education, and a truly professional experience when it comes to astrology, Rowena is the one to work with! ~ Hannah Jefferson, Soul and Lune Wellness