Here's the professional version: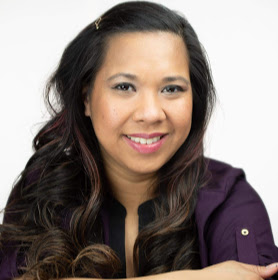 Rowena Winkler is the Agency Marketing Manager for TSL Marketing, a B2B marketing and lead generation full-services agency located in Elkridge, Maryland. There, she manages all aspects of the agency's branding and communications, leads awareness and interest campaigns to increase demand for agency services, and grows the agency's client base through market research tactics and creative marketing strategies.
Here's a more fun Instagram version (with emojis!):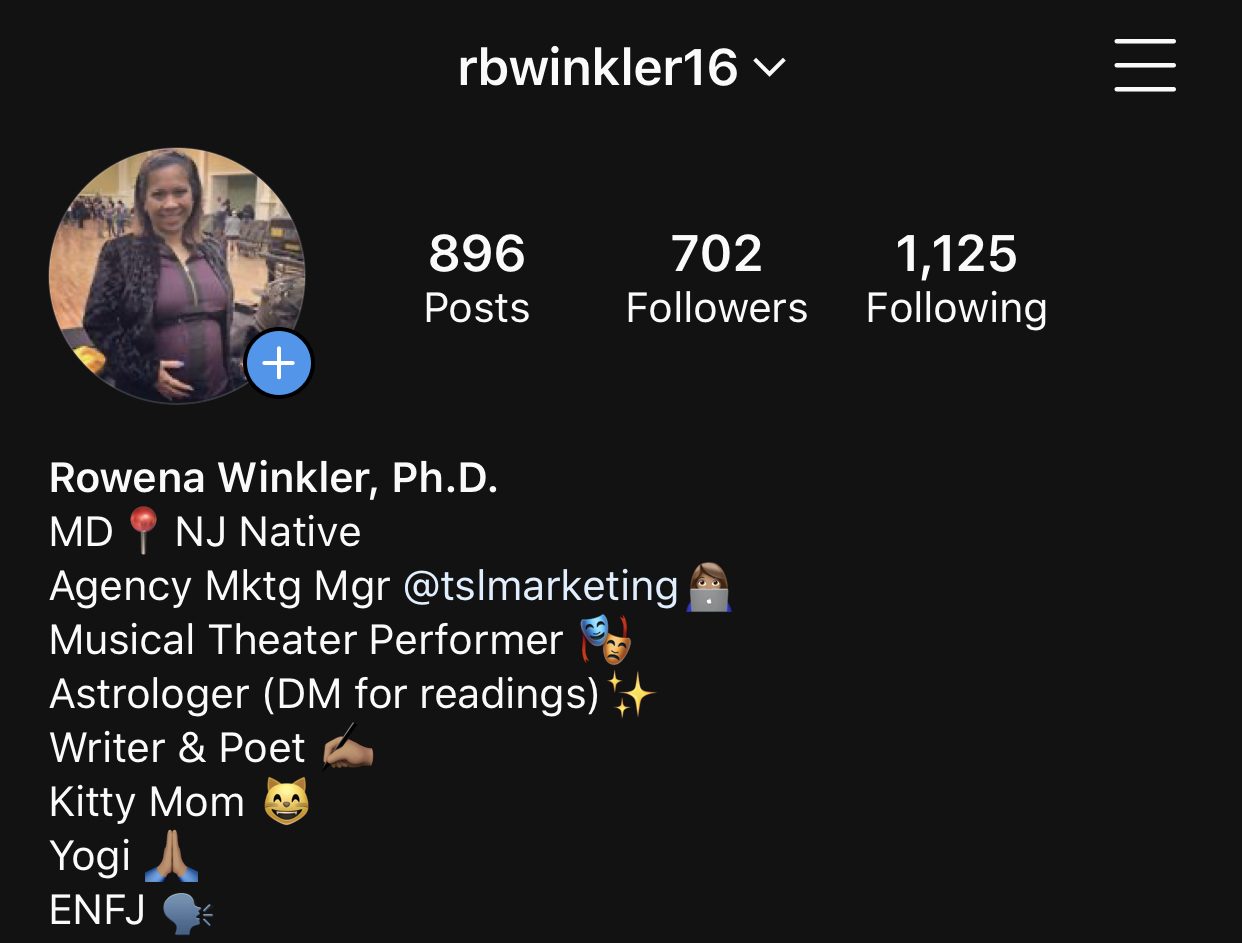 Here's an even more fun personal version: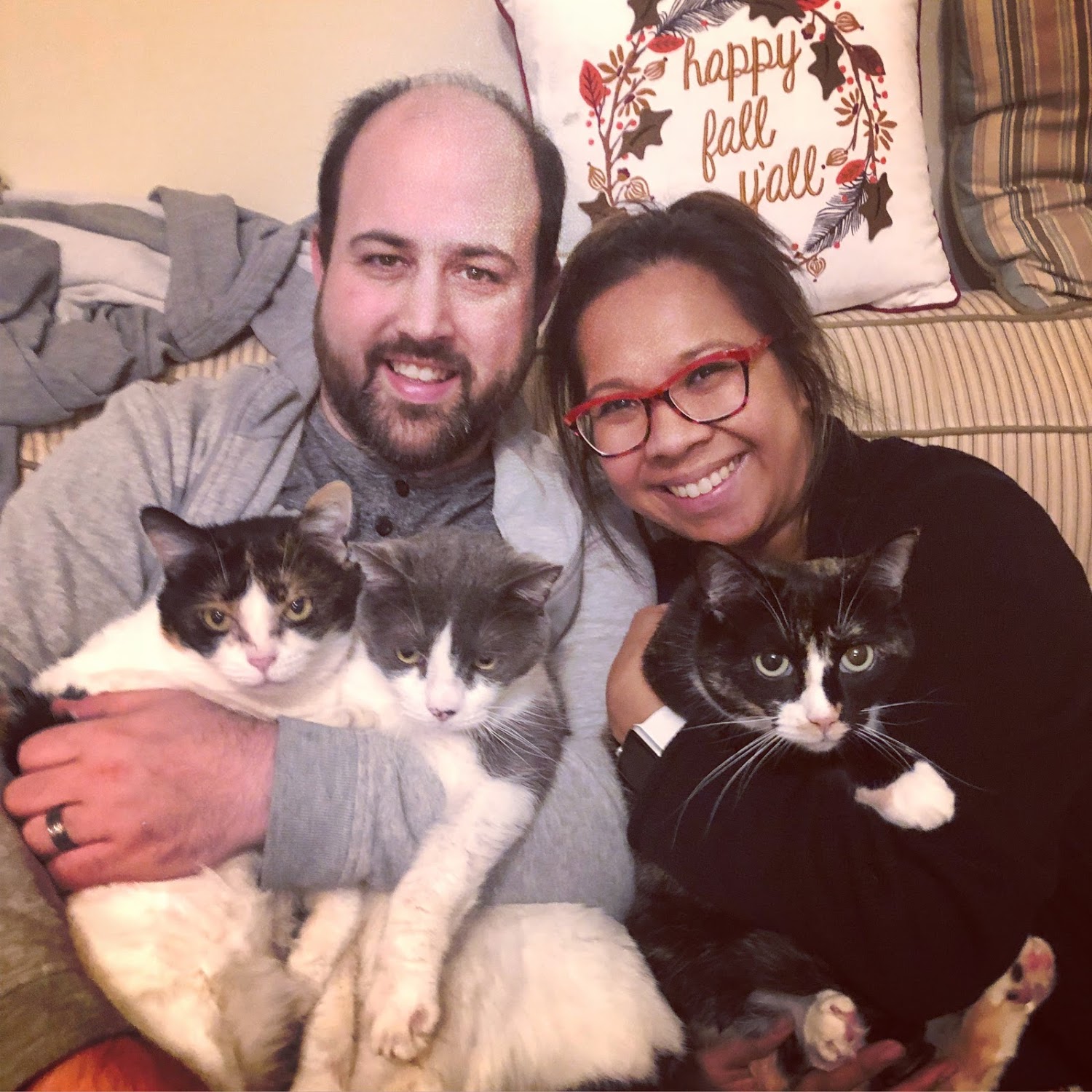 Rowena lives in Maryland with her husband Derek and their three cats: Dex, Teyla, and Eponine. They are expecting their first child, a little girl, in March 2020. Her hobbies include ballroom dancing (she actually met Derek through Ballroom at Maryland, UMD's ballroom dancing club), musical theater (as a performer/choreographer/director), yoga and meditation, karaoke, escape room, and eating delicious foods at home and in restaurants around the world.